Welcome Our New Addition
Camden Jack!
Surprise! Three weeks ago we welcomed the newest member of our family into the world! We had kept his arrival a bit of surprise because, like many other mamas out there, my pregnancy was a bit of a rollercoaster ride. And while the complications were nothing like some families experience, it was terrifying for us. The great news is, that this little love is doing great, I am doing really well and Kaeden and Emerson are thrilled with their new little brother!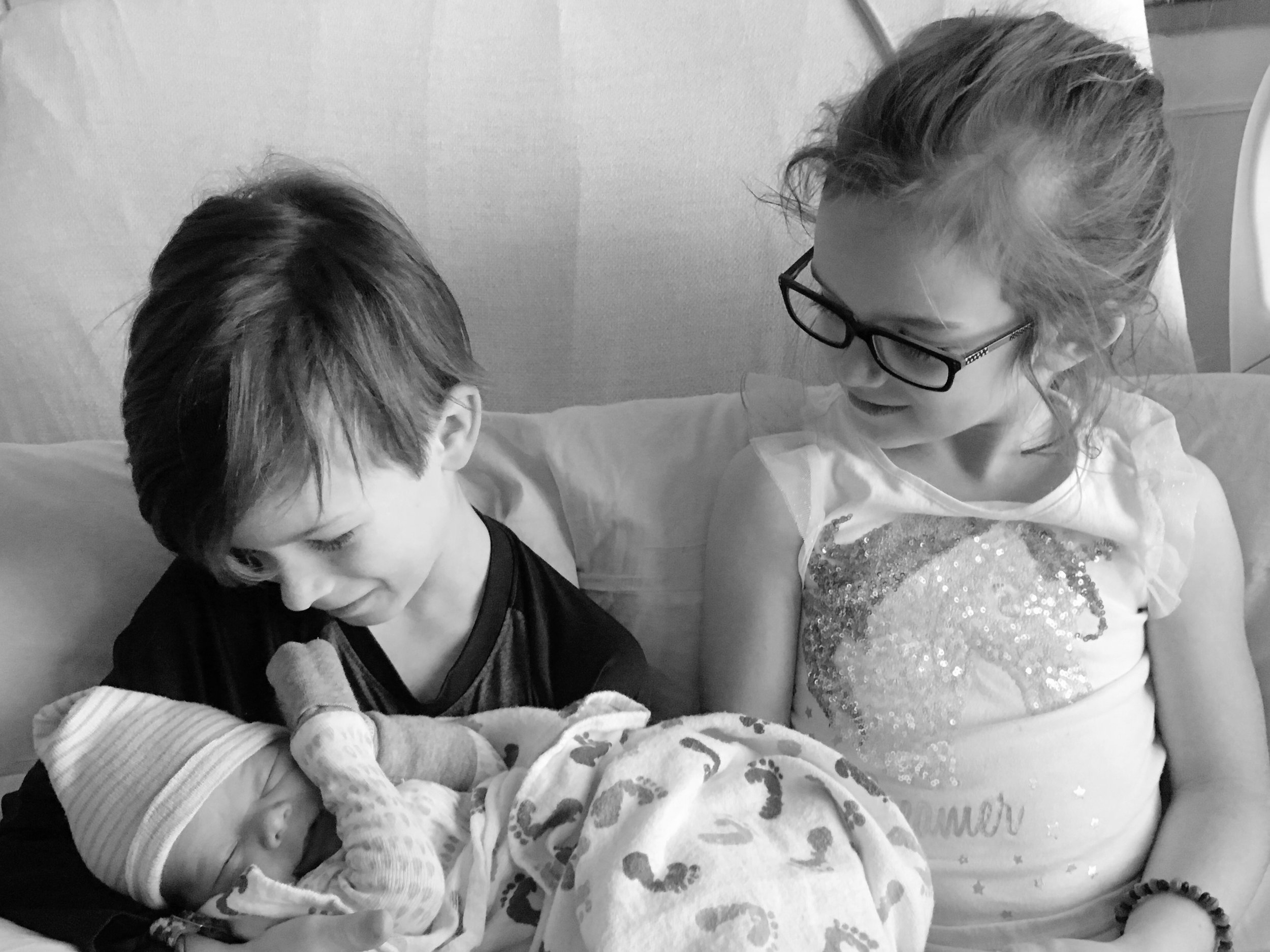 As with any new baby, we are trying to find our new rhythm and learn how to be a party of five, but I think it's safe to say that this little one is a perfect fit. Someday, I'll try and share a little bit more about this pregnancy, but for now, the introvert in me is going to keep it to myself and be grateful that we can finally relax and enjoy this little boy and a beautiful addition to our family!